视频简介: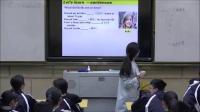 视频标签:boy missing,police puzzl
所属栏目:高中英语优质课视频
视频课题:牛津译林版高一模块二第一单元reading boy missing, police puzzled湖南省
教学设计、课堂实录及教案:牛津译林版高一模块二第一单元reading boy missing, police puzzled湖南省

Module 2 Unit 1 Teaching Plan of Reading (2) Boy missing, police puzzled
Teaching aims:
1. To enable students to master the use of important words, phrases and
sentences.
2. To make them learn how write a newspaper article cooperatively with the
newly-learned useful expressions. 3. To tell students never stop working hard to search for the truth. Teaching importances and difficulties:
1. To place the study of language points in a context with a topic that is
interesting to students.
2. To ensure enough imitation exercises.
3. To guide students to express in appropriate English in the out-put activities. Teaching methods:
1. Imitation exercises 2. Task-based activities 3. Group discussion Teaching aids: 1. A projector
2. Blackboard Teaching procedures: Step1: Revision
Justin ___________ three days ago in Dover. The police _________________ their search_______the boy and they feel _____________about the __________________ of Justin ________________the reports of aliens and UFO. The detective, who ____________________the case, said it's not sure because sometimes people just ________amazing stories. He told the journalist that they are still ________________other possibilities. Step2: Words study
Pick out the important words that are usually used to tell a news story and offer some forms of exercises so as for the students to practice. Ⅰ) missing (Using the correct form of the given word)
Guo Chuan ___________________on October 26th, when trying to sail across the Pacific from San Francisco to Shanghai.
His sailing team have stepped up the search for the _____________(失踪的)




great sailor.
Ⅱ) search (Please fill in the appropriate preposition(介词)).
Guo Chuan's sailing team have stepped up the search ______ their captain. The American rescue team are also in search _____ Guo Chuan. Ⅲ) puzzled (Fill in the blanks with the correct form of "puzzled")
People around the world felt __________ about the disappearance of Guo Chuan.
Guo Chuan's disappearance _________ people around the world. It is still _______________ where Guo Chuan is.
Ⅳ) possibility (Fill in the blanks with the correct form of "possibility")
There is a _______________ that Guo Chuan has survived since he is always cautious to wear a life-jacket.
It is _______________ that Guo Chuan has survived because the water around that sea is not so cold.
_____________, Guo Chuan has died because 13 days have passed.
Step3: Study of sentence structures (Review the story first and then practice the sentence structures with the new topic.)
Ⅰ) What did Kelly see or hear? Students will find out the answers in the text.
I heard my brother ________(回到) home at about 11:pm. I heard him _________(播放)his favorite CD. I saw a large spaceship ___________(飞行) outside. I heard Justin ________(喊叫).
Find out the mistakes in the following sentences. It is sad to hear Guo Chuan gone missing.
From the video recorded by Guo Chuan, we can see the ship sailed at a high speed.
We really hope to hear Guo Chuan rescue by his team Ⅱ) What did Mrs. Foster think?
I thought that Justin was spending the night with a friend. I assumed that Kelly was having a bad dream. Translate the following sentence into English in three different ways as told. 人们都认为郭川是一位非常优秀的航行员。
Ⅲ) Ask one of the students to read the part about Detective
Students are supposed to translate the following sentences into English following the example
1. 我在看电视新闻的时候得知郭川失联了。 2. 被告知这个消息时,郭川的妻子非常担心。
3. 并没有确凿的证据证明郭川已遇难, 虽然不能排除这个可能性,我仍相信





他存活下来了。
4. 尽管我们已经确认 (confirm)郭川已落水,我们还将调查原因,同时也会继续搜索他的存在。
Ask students to guess the meanings of the following underlined "while". Some people assume that Guo Chuan has died while his wife doesn't believe it. While Guo Chuan was sailing, he met with a huge wind. Step4 Consolidation
Guide students to review the words, phrases and sentences we've learned in this lesson. In this way, students can have a better understanding of the use of the newly-learnt expressions----to tell a news story. Step5 Discussion for writing
Ask students to have a discussion about where Guo Chuan is and what happened to him.
Then they are supposed to write a possible ending to the news story using the newly-learned words, phrases and sentences about telling a news story. Homework: Finish the exercise on Page 86 of workbook.

视频来源:优质课网 www.youzhik.com
-----更多视频请在本页面顶部搜索栏输入"boy missing,police puzzl"其中的单个词或词组,搜索以字数为3-6之间的关键词为宜,切记!注意不要输入"科目或年级等文字"。本视频标题为"牛津译林版高一模块二第一单元reading boy missing, police puzzled湖南省",所属分类为"高中英语优质课视频",如果喜欢或者认为本视频"牛津译林版高一模块二第一单元reading boy missing, police puzzled湖南省"很给力,您可以一键点击视频下方的百度分享按钮,以分享给更多的人观看。优质课网 的成长和发展,离不开您的支持,感谢您的关注和支持!有问题请【点此联系客服QQ:983228566】 -----